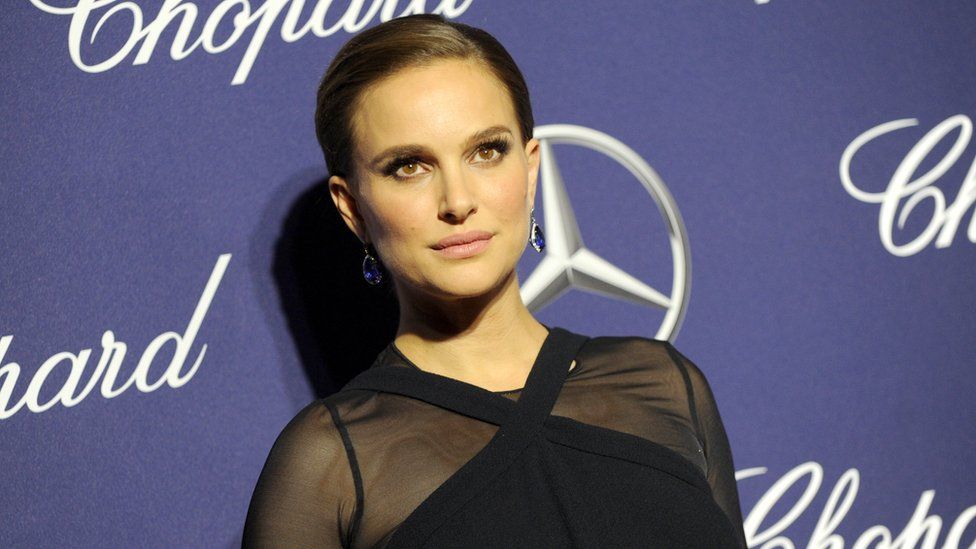 Natalie Portman has revealed that Ashton Kutcher was paid three times more than she was for appearing in the 2011 romcom, No Strings Attached.
The actress said the pay gap was down to film bosses paying what they thought her male co-star was worth.
"I knew and I went along with it because there's this thing with 'quotes' in Hollywood.
"His was three times higher than mine so they said he should get three times more," she told Marie Claire UK.
Image caption Natalie Portman won an Oscar for Black Swan in 2011
"I wasn't as pissed as I should have been. I mean, we get paid a lot, so it's hard to complain, but the disparity is crazy.
"Compared to men, in most professions, women make 80 cents to the dollar. In Hollywood, we are making 30 cents to the dollar."
So proud of Natalie and all women who stand up for closing the gender pay gap! https://t.co/AV1uYY6KIe

— ashton kutcher (@aplusk) January 11, 2017
The gender gap in Hollywood was highlighted in 2015 after Sony was hacked.
Documents were leaked showing the difference in salaries of the top actors compared to the actresses it employed.
It was revealed that Jennifer Lawrence made significantly less than her co-stars Bradley Cooper and Christian Bale on American Hustle.
The actress wrote about her anger at Hollywood's gender pay gap in one of Lena Dunham's Lenny Letters.
She wrote: "When the Sony hack happened and I found out how much less I was being paid than the lucky people with dicks, I didn't get mad at Sony. I got mad at myself.
"I failed as a negotiator because I gave up early. I didn't want to keep fighting over millions of dollars that, frankly, due to two franchises, I don't need. (I told you it wasn't relatable, don't hate me).
"But if I'm honest with myself, I would be lying if I didn't say there was an element of wanting to be liked that influenced my decision to close the deal without a real fight.
"I didn't want to seem 'difficult' or 'spoiled.' At the time, that seemed like a fine idea, until I saw the payroll on the internet and realised every man I was working with definitely didn't worry about being 'difficult' or 'spoiled'."
Image caption Natalie Portman is pregnant with her second child with husband Benjamin Millepied
Source:: BBC Entertainment