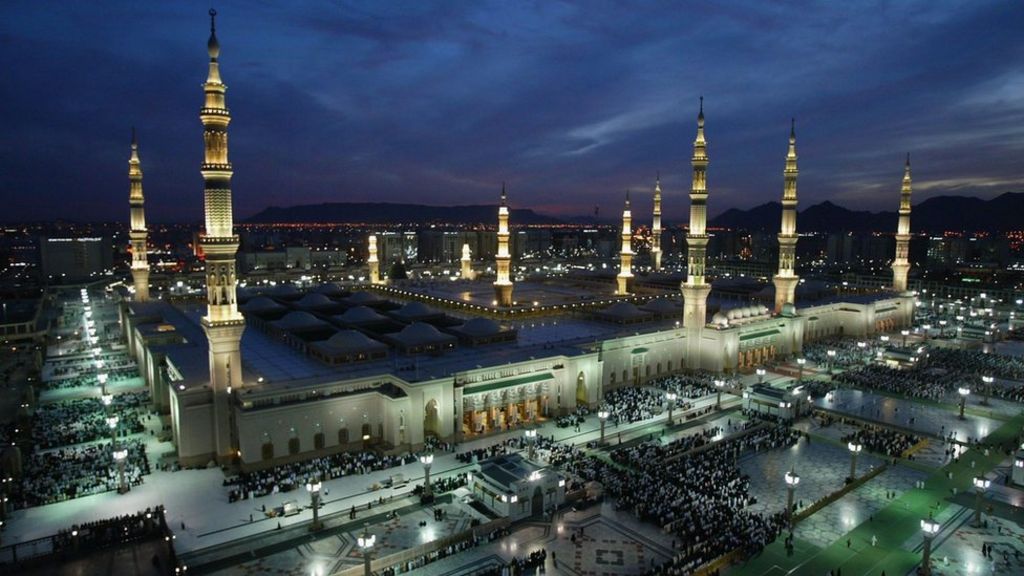 Six Britons have been killed in a road crash in Saudi Arabia, the Foreign Office says.
It is understood the group were killed in a minibus crash as they were on a pilgrimage to Mecca.
Four members of a family from Levenshulme, near Manchester, and a couple from Glasgow, are thought to have died in the accident on Wednesday.
Several other Britons on the bus, which had 12 people on board, were injured.
A Foreign Office spokesman said consular assistance was being provided to relatives.
"We are supporting the families of six British people who have sadly died following a road accident in Saudi Arabia," the spokesman said.
"We are also helping several more British nationals who were injured in the crash," they added.
"Our thoughts are with the victims and their families at this very difficult time."
It is thought those involved had been in Saudi Arabia for Umrah – a pilgrimage to Mecca which can be undertaken at any time of the year.
The couple from Scotland have been named by Glasgow Central Mosque as Mohammad Aslam and Talat Aslam, who have five children.
The mosque paid tribute to the Aslams on its Facebook page.
"They had just completed Umrah and were travelling in a minibus," it said. "Tragically they were involved in a fatal accident."
Let's block ads! (Why?)
Source:: BBC UK