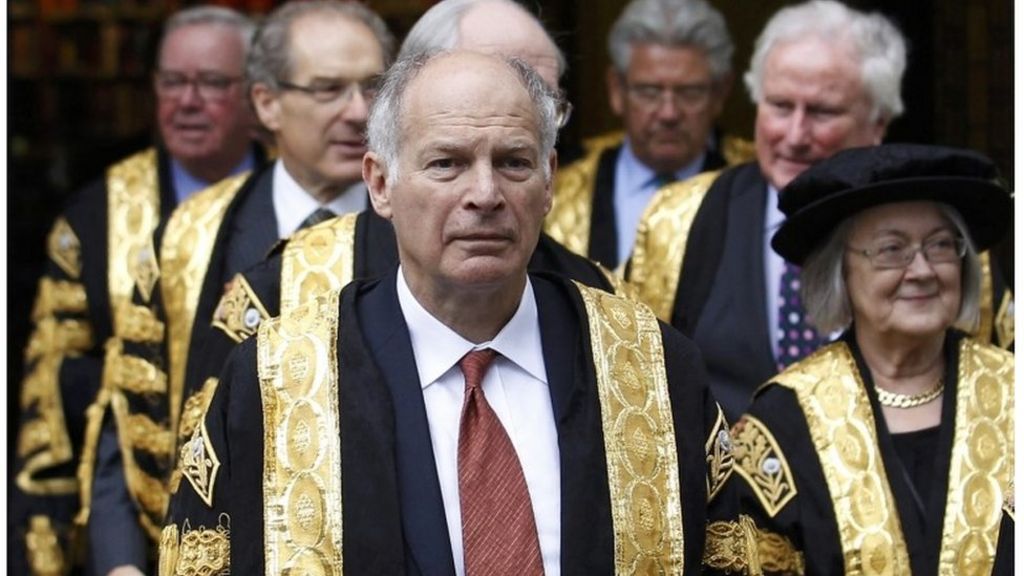 The Supreme Court will begin a landmark legal hearing on Monday into whether Parliament's consent is required before official Brexit negotiations can begin.
Its 11 justices will hear a government appeal against last month's High Court ruling that only Parliament has the authority to trigger Article 50.
The hearing, to be streamed live by the BBC, is expected to last four days, but the verdict is not due until next year.
The outcome will have implications for Theresa May's strategy for EU exit.
The UK voted to leave the EU, by a margin of 51.9% to 48.1%, in a referendum in June.
The prime minister has said she intends to officially notify the rest of the EU of the UK's intention to leave – beginning two years of talks over the terms of separation – by the end of March.
But campaigners, led by investment manager Gina Miller and hairdresser Deir Dos Santos, insist that decision can only be taken by Parliament.
The BBC's legal correspondent Clive Coleman summarises the points at stake
The case is about whether the government needs Parliament to trigger the process for the UK to leave the EU
The government argues it can start the Article 50 process using "prerogative powers", a remnant of the era of all-powerful kings and queens
Justices will be ruling on who has the legal power to change the rights of British citizens
Read Clive's full analysis
The High Court ruled in Ms Miller's favour, arguing that rights conferred by Parliament when it passed the 1972 European Communities Act – which paved the way for the UK to join the then European Economic Community – were likely to be affected by Brexit.
As a result, it concluded, any process leading to the potential withdrawal of rights could only be determined by Parliament.
In its judgement, the High Court ruled "the powerful constitutional principle that the Crown has no power to alter the law of the land by use of its prerogative powers is the product of an especially strong constitutional tradition in the UK".
The ruling led to fierce criticism from some elements of the press and Brexit-supporting MPs, but in her submission ahead of Monday's hearing, Ms Miller said the Court had a "duty to decide questions of law".
Ministers will have a number of options if they lose the appeal, but it has been reported that a 16-word bill is being prepared which …read more
Source:: BBC UK